Emergency Dentistry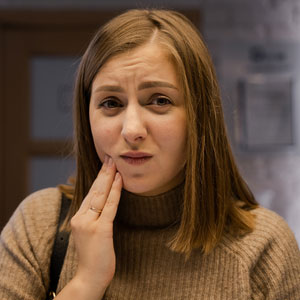 Our Thornhill Dentistry, Abitibi Dental Centre, knows that dental emergencies can happen. That being said, we are always available to help! Whether you've lost a tooth playing hockey, or are simply experiencing an uncomfortable tooth ache, our North York Dentists and Thornhill Dentistry team are always prepared to assist you with your emergency dentistry needs.
Common Dental Emergencies
Tooth Ache
Chipped Tooth
Broken Tooth
Lost Tooth
Severely Bitten Lip or Tongue
Item Stuck Between Teeth
Lost Filling
& More!
Our Thornhill Dentistry is open for walk-ins 5 days a week and we will always make room for your emergency situation. As well, feel free to call us after hours and leave us a message, and we will return your call to book an emergency dentistry appointment. As well, feel free to call us about any questions or concerns you may have. We will be happy to provide helpful information to alleviate, pain, swelling and overall discomfort for the meantime.
Our Emergency Dentistry Solutions Include
White Fillings
Dental Bonding
Crowns
Veneers
Root Canals
And more!
For quick and effective relief of your dental emergency, come into our Thornhill Dentistry at 8 Abitibi Avenue, located just south of Steeles off of Yonge Street, or call us at 416-223-0550.